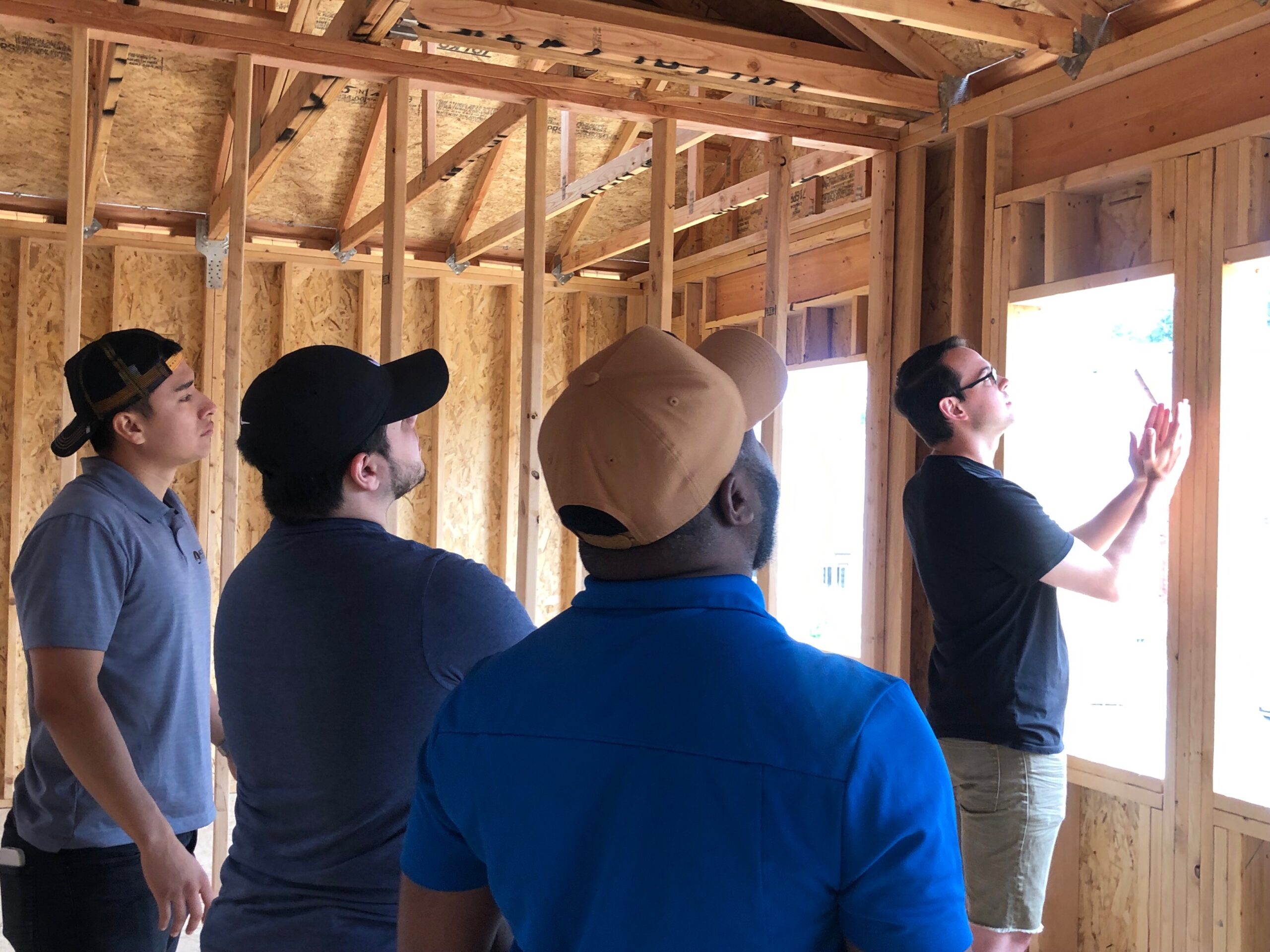 What makes acute different?
"Something we've done differently in this business is that we've created a very clear model and proven pathway for young engineers, as students, to gain great experience, and if they choose to remain with the company, they can become licensed engineers, get the experience needed to pass their tests, and receive endorsements and letters of recommendation. We already have three examples of people that have done just that very thing, and they've become stockholders of the business. Ultimately, there is a way within our model to allow these individuals to come up through the ranks, get licensed, become owners of the business, and open offices in various parts of the country." -Paul Thorley, P.E., S.E., Founder and Principal
Career Growth – At Acute Engineering, you're not just another cog in the wheel-you're a vital team member. As a new employee, you'll be given the necessary training, tools, and responsibilities to quickly learn and thrive. Our mentor-mentee program provides a one-on-one peer to help you be empowered in your role. Since we're a rapidly-growing local firm, you'll have unique opportunities to take on various leadership roles, and become a licensed partner in a few short years after graduation.
"The vision for Acute Engineering is to be the absolute best. We've got to know the codes the best, we have to have the best people, and we have to have the best tools and utilization of technology and be extremely operationally efficient at what we do. ...We are one of the largest light-frame engineers, if not the largest, in the state of Utah. We do one thing-light-frame structural engineering- and we do it extremely well." -Paul Thorley, P.E., S.E., Founder and Principal
Expertise and Efficiency – The real secret behind Acute Engineering's success is its people. As an Acute team member, you'll work with passionate, intelligent, and hard-working individuals who will help you succeed. Everyone at Acute has something to offer to our superior digital tools, lightning-quick project turn-around times, and engineering expertise. It's no surprise that we're on a rapid growth projectory.
What's like to work at acute?
"We hire students because the future leaders of the company will come through that channel. Having said that, it's a good gig for students. And they can come here, work around their school schedule, they get real-world job experience for their resume, they get letters of recommendation for scholarships and licensing." -Paul Thorley, P.E., S.E., Founder and Principal
Compensation and Scheduling – Students receive very competitive compensation. There are also generous bonuses for meeting company goals. During school, we'll work around your schedule with 15-20 hours per week, and we're only 5-10 minutes from both BYU and UVU.
Team Atmosphere – We're serious about being the best in our field, but we have lots of fun. Every year, we have company parties, a volleyball team, and celebrate employee birthdays. You'll have the opportunity to develop relationships with company leaders, and transparent access to billing, project status, and progress toward monthly bonuses.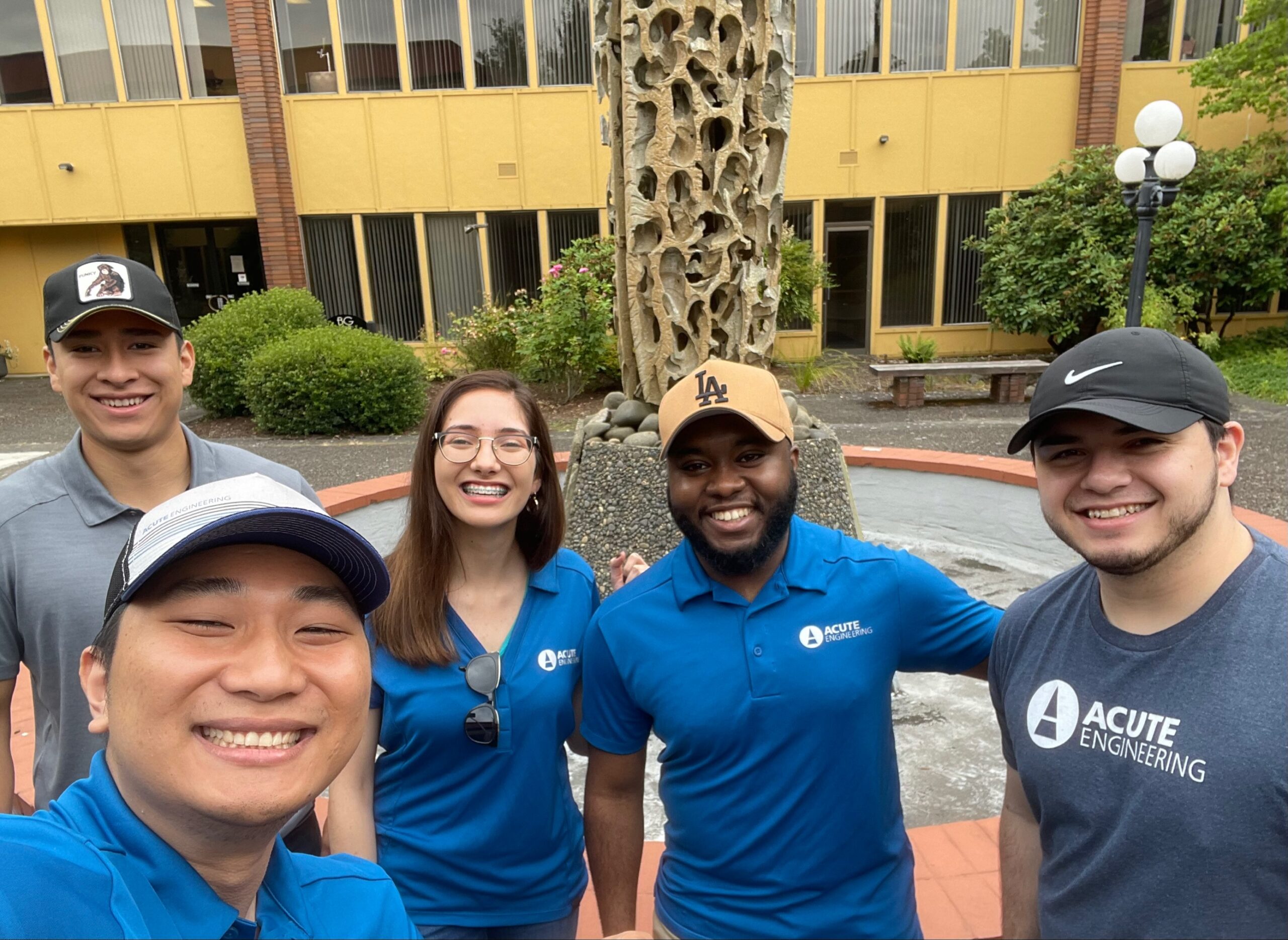 "We have been very, very careful in making sure that our database, our analysis tools, and our drafting tools are all seamlessly, electronically tied, so that there's no manual entry. So we can use our engineers to be making judgement decisions as opposed to rote calculations. That's where we want to spend our time: 'how are we going to distribute these lateral loads to the shear walls?' It's not 'does the footing have enough soil bearing capacity to be able to handle this dead load?'" -Paul Thorley, P.E., S.E., Founder and Principal
Technical Work – All of our engineering and drafting is done with efficient and intuitive digital tools. Engineers use a custom spreadsheet for analysis and calculations, and mark up digital plans, allowing more time for engineering judgement decisions and thorough understanding of concepts. We engineer projects from production homes to million-dollar mansions and commercial buildings, utilizing standard wood-frame, timber, stone, and masonry design. Additionally, our company was founded with extraordinary drafting capabilities in mind, and drafting is a significant step in our engineering process.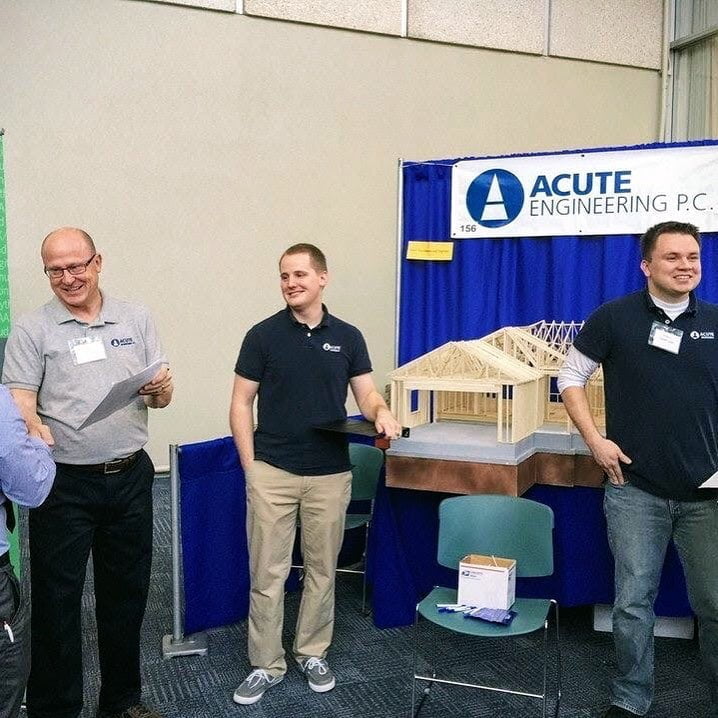 what does it take to work at acute?
"There are a select few students that say, 'I'm an engineer, but I'm a business mind too. I've got personal skills, and I want to own my own business.' If that is your mindset, you are our ideal candidate." -Paul Thorley, P.E., S.E., Founder and Principal
Engineers – Minimum qualifications include a structural emphasis in the civil engineering program (1-3 years from completion), ability to self-monitor work quality and meet deadlines, and a preference for students who have completed or are enrolled in the Structural Analysis course.
Drafters – We are always looking to add to our drafting team. We ask for minimal drafting experience or AutoCAD courses completed. Experience with Revit, Autolisp, and VBA are a plus.
"Almost all engineers want to graduate, and they want to get licensed. Now what they do after that, who knows? Some want to travel the world doing specialty engineering. Some want to work in their little hometown. But if your objective is to get good experience and become licensed, I can't imagine a company better than Acute Engineering. You will get licensed in the minimum timeframe, you'll have letters of recommendation, and you'll have 3-5 years of experience under your belt in a specific area. Now, if you're clear that you want to design skyscrapers, we'd be a bad choice. If you know, in college, that 'I'm going to design bridges', then we're a bad choice for you. But if they do think that they'll be designing structures, then the experience gained at Acute Engineering is perfectly applicable to all kinds of industries." -Paul Thorley, P.E., S.E., Founder and Principal